Applications Due February 13th at 11:59pm
Due to the uncertainty related to COVID19, YLPSI program managers
are planning for a limited summer 2022 internship experience.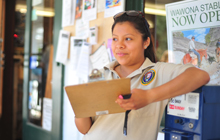 YLP offers a dynamic, hands-on, 12-week summer experience living and working in Yosemite National Park. Interns gain valuable professional and personal skills working alongside National Park and Park partner professionals. The opportunities are incredibly diverse and can prove beneficial to students regardless of their area of academic interest.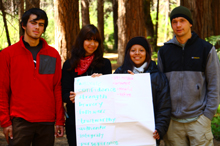 Students also participate in an environmental leadership seminar where they learn the basics of environmental awareness, stewardship and advocacy. This internship provides deeply impactful and life-changing experiences for students. It's definitely an opportunity not to be missed!
"Through this internship I cultivated great memories, knowledge, confidence, friends, and the most "no way" moments I have ever experienced in a single summer."
– Alex Lin, undergraduate student
"Yosemite has helped me develop clear goals for what I want to do with my life."
– Aricia Martinez, undergraduate student