Two-Year Program  |  Applications closed for 2022-23 Academic Year
Each fall, the Yosemite Leadership Program accepts a new cohort of participants into the campus-based, co-curricular leadership development program. These groups are kept small intentionally to provide participants with a personal, high-quality experience in leadership development.  
We are planning for an in-person semester, but may have to adjust as Covid19 policies change throughout the academic year. Cohort meetings for first-year students occur on Wednesday evenings from 7:30-9:00pm. Wilderness and team-building activities occur on weekends roughly once a month throughout the semester.
Applications for fall 2023 will open in August
Online:         Apply Online
Summer Internship  |  YLPSI will continue operating in a limited capacity for summer 2023. With only 10 internships available, please take extra time and care in preparing your application materials.
Each summer, the YLP provides UC Merced undergraduates the opportunity to live and work in a national park during a 12-week residential summer internship experience.  Any UC Merced student is welcome to apply whether or not you have been involved in a campus YLP cohort. As a component of students' professional development, the summer internship has a separate, rigorous application process.  So please follow the directions carefully.  
Summer 2023 application deadline is Sunday February 19th at 11:59pm. 1 letter of reference is recommended and a valid driver's license is required so do not delay on these items if you are serious about this opportunity!
2023 interships and materials:
2023 Internship Application: 2023_ylpsi_application.pdf  2023_ylpsi_application.docx
2023 Internship Overview: internship_overview_2023.pdf
2023 Position Descriptions: ylpsi_position_descriptions_2023.pdf 
For any questions contact Jesse Chakrin at jchakrin@ucmerced.edu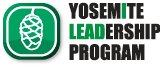 SaveSave
SaveSave