February 21, 2016 - 3:30am
Legendary Yosemite climber Ron Kauk was born in Redwood City, California on September 23, 1957.  At age 14, Ron went on a 20-day backcountry experience that was organized by his school.  For the fun of it, one of the adults bet a milkshake for anyone who could complete a difficult climb, which Ron successfully won.  Transfixed by the beauty of climbing, and encouraged by role models in the rock climbing community in Yosemite, Ron was faced with the choice of continuing with his formal education, or moving his education to a different venue. He chose the path of nature and moved to Yosemite at age 17.
At the climber's campground in Yosemite Valley, known as Camp 4, Ron was surrounded by a community of like-minded individuals seeking meaning in the vertical challenges of the granite walls – walls carved by the forces of nature. A list of Ron's contemporaries would be a Who's Who of American rock climbing. Together, they explored the Valley and beyond, venturing into the granite domes of the high country in Tuolumne Meadows and down into the eastern Sierras. They had a blank canvas in the natural art of Yosemite, and pushed the limits of human climbing.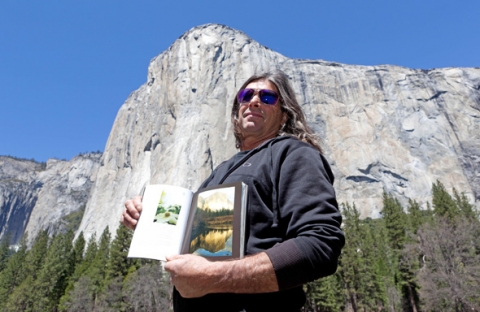 In 2009, Ron Kauk's vision led to the creation of the non-profit: Sacred Rok!
The mission of Sacred Rok is to support youth in nature, helping youth to learn to respect nature and through that, to respect themselves. They accomplish that mission through taking young people on camping trips, educational presentations, and working with other youth-serving agencies.
Sacred Rok is based in Yosemite, California - it was incorporated in July 2009 and received 501(c)3 nonprofit status in October. 
 

  For more information visit http://sacredrok.org/!