YLP 2013: Apply Now!
Application for the fall cohort of the Yosemite Leadership Program are now available. Do not miss your opportunity to be a part of th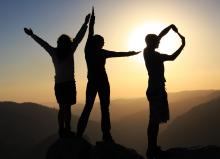 is incredible program. As a member of YLP, you will learn about leadership, environmental action, civic engagement and social change. The cohort group creates not only a positive learning environment, but also a community to learn and grow in. Use the web-form or the fillable PDF to apply today!
More Information