Jesse Chakrin
Director, UC Merced Wilderness Education Center
Director, Yosemite WildLink Bridge Program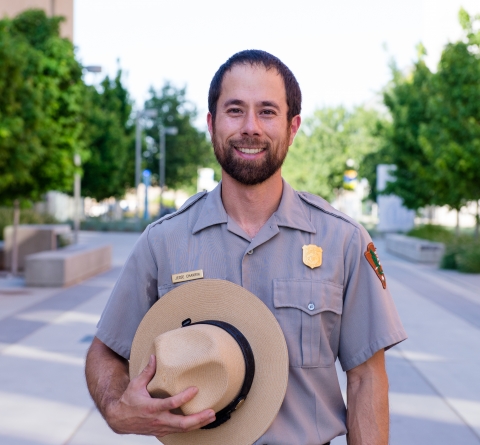 Jesse Chakrin is the director of the UC Merced Wilderness Education Center and the Yosemite WildLink Bridge program. During the last few years, Jesse also has been involved with national committees working to address the issues of leadership development, relevancy, and succession planning for the Park Service. He is currently working with a consortium of six universities that are developing graduate-level education to help the next generation of National Park leaders address the challenges of the 21st Century.
Jesse began his Park Service career in 1999 at Denali National Park working as a wilderness ranger. While there, he developed his ranger skills and fostered his love of parks and the great outdoors. In 2004, he moved to Yosemite National Park to continue his development as a wilderness ranger and pursue his newfound passion for rock climbing. He became involved in SAR and traditional tools operations and began assisting with educational endeavors. In 2006, Jesse developed, funded and implemented the Yosemite WildLink Bridge Program, and in 2007, he became the Wilderness Education Center's first director.
During his years as a seasonal park ranger, Jesse spent many winters traveling and exploring the world. He has traveled extensively in Mexico, Central America, South America, Europe and Asia. His travels have helped broaden his worldview and foster a love of different cultures and people.
Jesse received a bachelor's degree in psychology from the University of Michigan and a graduate certificate from the Leadership for Public Lands and Cultural Heritage Program.
Jessica Rivas
Lead Ranger at UC Merced Wilderness Education Center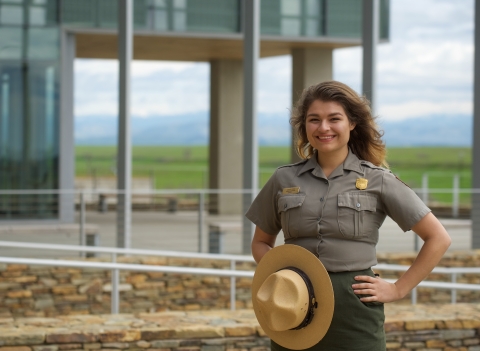 Hi all! My name is Jessica Rivas, but I typically go by Jess. I'm a first-generation college student and a first-generation park ranger. I'm majoring in Cognitive Science with a minor in Anthropology. My introduction to and immersion in wilderness came in 2012 when I was hired to work as a ranger at the UCM Wilderness Center. Wild places have offered me a variety of things. I've seen the Milky Way for the first time and cried as I watched others experience it for their first time. I've walked through a living giant Sequoia and have had the opportunity to lead others through these marvels. I've backpacked, hiked, rock climbed, snowboarded, and so much more. The privilege to do these things was granted to me by the people who believed that I deserved them, and now I have the opportunity to pay this luxury forward. It is truly life changing to go to a place that has changed so much and yet so little and know that someone a long time ago cared enough about us to make sure we could experience it. At least that's how I feel when I'm leading a trip to the park or picking up some trash on the trail. For those that have never been to a park, and for those of you who visit when you can, I care about you. I want you to experience these places and feel the love and belonging that I've felt here. I hope, someday, you can. Come visit us at the WEC, I'd love to hear about your experiences in wild places and answer any questions you might have.
Rachel Krausert
UC Merced Wilderness Education Center Ranger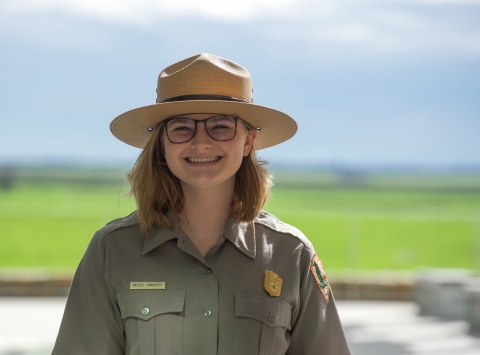 My name is Rachel Krausert, and I'm from Murrieta, which is a small city in Southern California. Growing up I didn't have much of an opportunity to spend a lot of time in nature, and thus wasn't very passionate about it. In high school, I participated in Varsity Speech and Debate and the school band and the closest I got to any outdoor adventures was when I went dirt biking with my family as a kid. In fact, I had never set foot inside National Park until my first year here at UC Merced when I joined the Yosemite Leadership Program (YLP). My involvement with this fantastic program actually led me to find the major I'm pursuing today, Biology with an Emphasis in Ecology and Evolutionary Sciences. I also helped me to discover my love for the mountains, through the Yosemite Leadership Program Summer Internship.
In the summer of 2016 I was lucky enough to be a wilderness intern and I consider it to easily be the best summer of my life. I climbed to the top of snowcapped mountains, rafted down swollen rivers, saw thundering waterfalls, and learned extraordinary things about my surroundings. I watched countless glorious sunrises and sunsets, and slept underneath the full moon and clear night sky. I also got into the best shape I'd ever been in my entire life, and even got a pretty nice tan to top it all off! These programs gave me opportunities I never dreamed of, and continue to do so. Because of these amazing experiences, I became a National Park Service ranger and get to work at the Wilderness Education Center at UC Merced, and have continued to partake in various outdoor recreational activities, striving to push myself and always try new things. Today, I love spending time in the outdoors whether it be hiking, rock climbing, or swimming. I would love to share these experiences, and the knowledge I've learned with you, so stop by the desk and say hello!
Gabriel Michael 
UC Merced Wilderness Education Center Ranger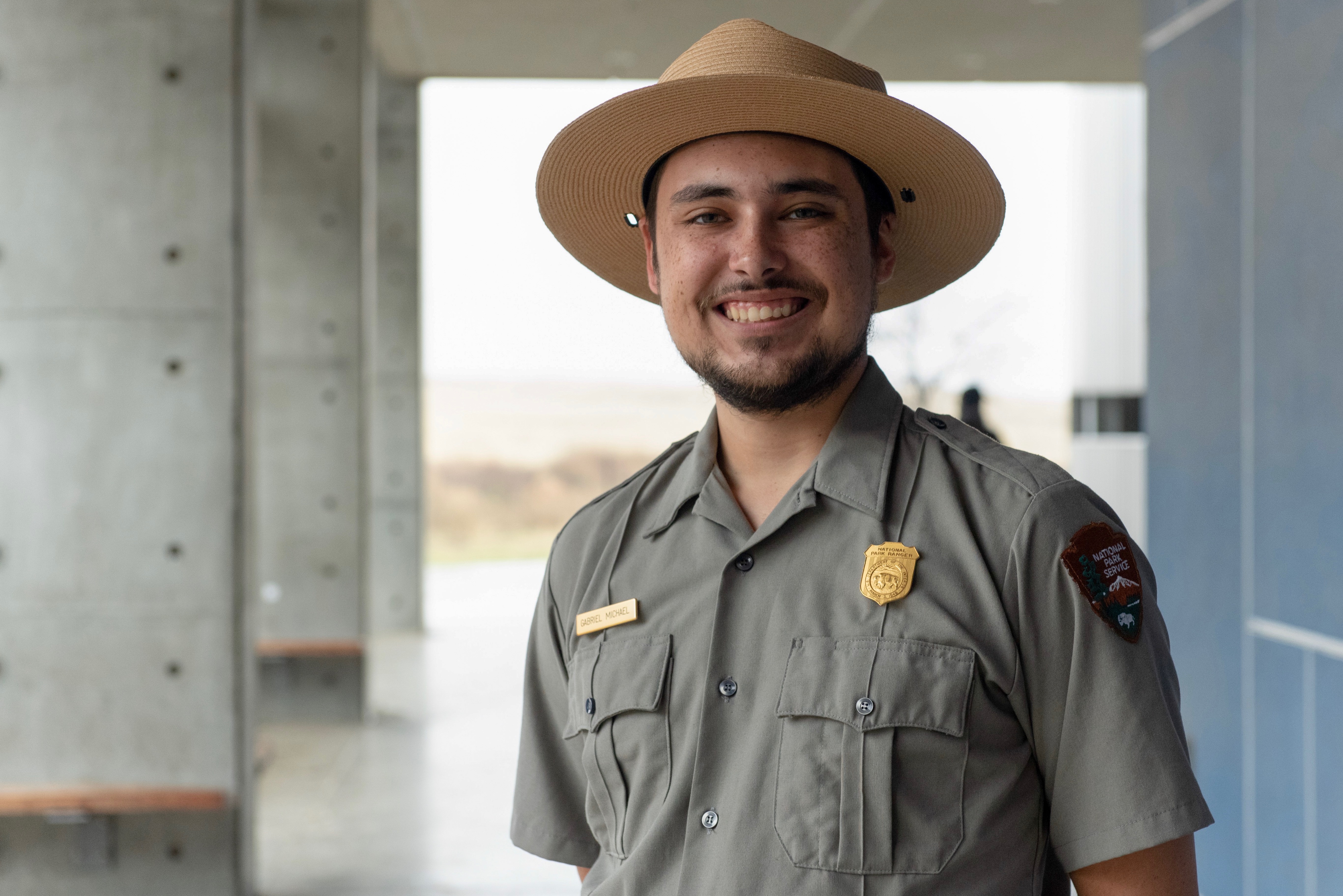 My name is Gabriel Michael, and I grew up in Covina, CA, a suburb of Los Angeles.  I fell in love with the outdoors through trips to Yosemite, with my family.  Naturally, UC Merced's association, and proximity to the park, drove me to attend.  I'm currently majoring in History, pursing a minor in American Studies.  After graduation, I hope pursue a career with the National Park Service.
Working for the Wilderness Education Center, I am perpetually excited by the opportunity to connect with visitors, and serve the UC, and Merced communities.  I have a deep adoration for our public lands, for all that they teach, provide, and inspire us. It's an honor, and a pleasure, to work with so many passionate individuals who feel similarly.
Socorro Cardoso 
UC Merced Wilderness Education Center Ranger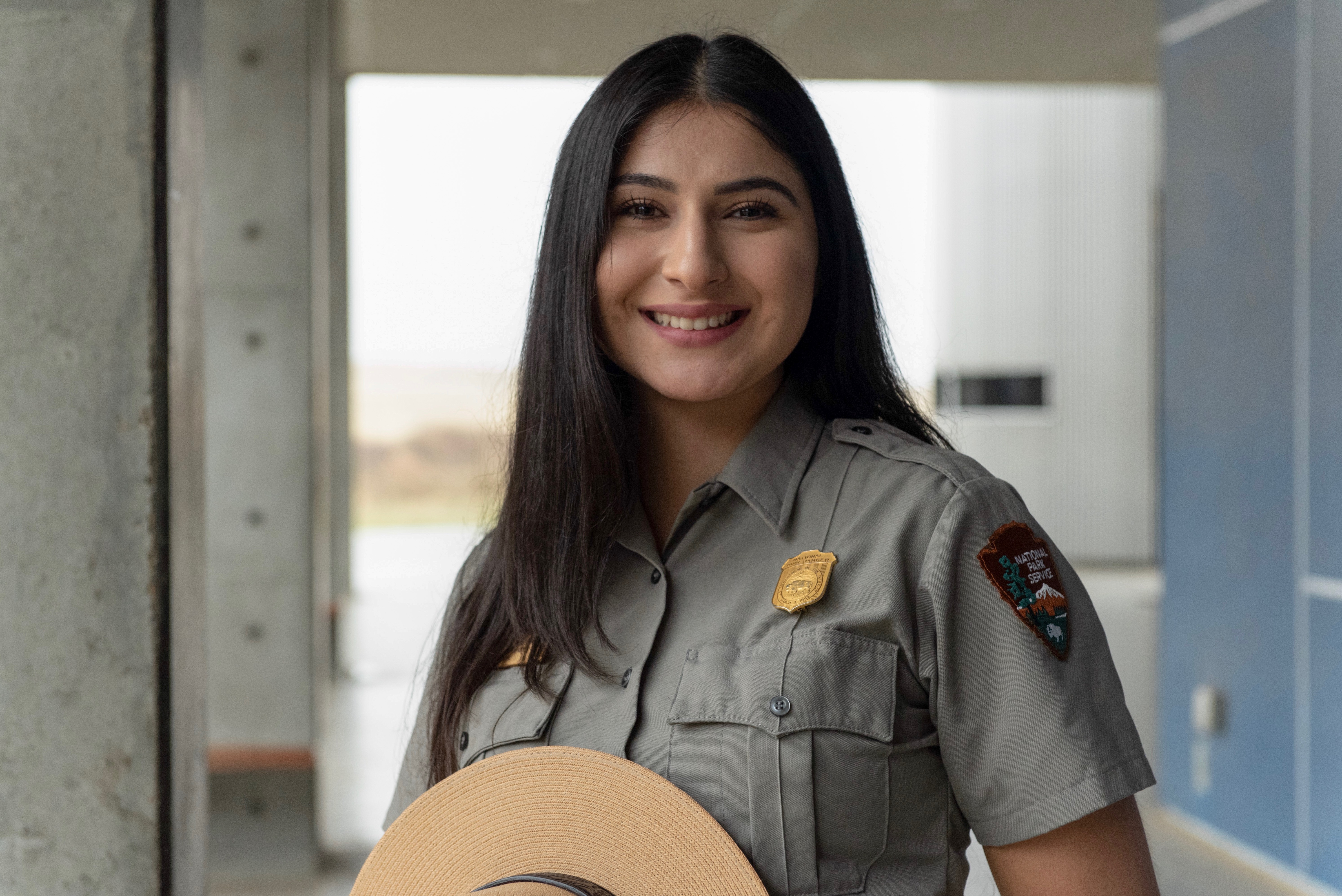 Hi everyone! My name is Socorro Cardoso, I am a senior majoring in Biology, with an emphasis in Ecology and Evolution. I am from Los Angeles, California and my very first time in a National Park was with my Yosemite Leadership Program (YLP) family in Yosemite.
Each time I visit Yosemite now, I find myself encountering unique experiences, meeting incredible people, and staring at unforgettable sceneries. My most memorable outdoor experience was my very first backpacking trip to Dewey Point in Yosemite. From June 9th -June 10th, 2018, I went backpacking for the first time with my Yosemite Summer Program peers and we took McGurk Meadow trail to Dewey Point. As we passed through this beautiful meadow, different vibrant colors of abundant bundles of wildflowers such as shooting stars, lupine, corn lilies and Indian paintbrush made that meadow even more special and unique to me. As we continued to hike up and gained elevation, the meadow became a mixed conifer forest. At lower elevations we spotted lodgepole pines and white firs, and as we continued to go up, sweet butterscotch smelling Jeffrey pines, huge sugar pines, and scarlet red snow plants surrounded us. We set up our tents and then went to explore Bridalveil Creek where crystal clear water gracefully flowed through fallen trees and huge boulders, unaware of its final destination—Bridalveil Fall. We eventually went back to our tents, ate, and planned to reach Dewey Point at sunset. Dewey Point was the midpoint of two scenic views: on one side, the peach-colored sunset peaked out of the mountains near El Portal and on the other, a portrait-like view of Yosemite Valley and the high-country mountains. We waited at Dewey Point until the stars illuminated the sky. We hiked back at night with the stars and moon above us, stopping every now and then to stargaze. My first backpacking trip with my Yosemite Leadership Summer Program peers was an amazing opportunity for me to experience and develop an appreciation for the outdoors. I knew this would be one of many adventures to come and one I would love to share with others. I hope to see many of you on some of these trips that UCM provides for us or stop by the Wilderness Education Center if you want any tips on any cool hiking trips.
Anthony Javia 
UC Merced Wilderness Education Center Ranger
My name is Anthony Javiya, I normally go by Tony, and I am from San Jose, California. My mother always possessed a strong passion for raising and nurturing birds, and instilled in me the importance of preserving and carrying for wildlife. As such, my early childhood often led me to the outdoors searching for frogs, insects, and any other creatures I could get my hands on. These experiences inspired me from a young age to study biology and pursue a fulfilling career focusing on the preservation and conservation of wildlife. As a student at UC Merced, I am a biology major with an emphasis in ecology and evolutionary biology and hope to pursue graduate school afterwards.
I decided to attend UC Merced because of its close proximity to Yosemite and its extraordinary Yosemite Leadership Program (YLP). I was first introduced to YLP at student orientation, where its booth attracted my attention. I remember seeing a fully outfitted ranger telling me about the YLP program, its summer internship, and the possibility of becoming a full time student and part-time park ranger. Soon after, I committed myself to following this awesome opportunity.
Now as a Wilderness Education Ranger, I am honored to represent the National Park Service and to serve as an ambassador to my student peers. Before coming to UC Merced, I had only been to Yosemite once so to be a part of so many students' first trip to Yosemite is truly humbling. I hope to continue serving Yosemite Leadership Program, the National Park Service, and my peers for my duration at UC Merced and beyond.