Two-Year Program  |  Applications for 2019-2020 are now open!
Each fall, the Yosemite Leadership Program accepts a new cohort of participants into the campus-based, co-curricular leadership development program. These groups are kept small intentionally to provide participants with a personal, high-quality experience in leadership development.  Most cohort activities for the 2018-19 academic year will occur on Wednesday evenings from 7:30-9:00pm.  All participants are required to participate in a Yosemite Retreat on the weekend of September 22-23.
Applications for Fall 2019 are open.  Please click the link below to apply.   
Online:         Apply Online
Summer Internship:  Applications for summer 2019 are now closed.
Each summer, the YLP provides UC Merced undergraduates the opportunity to live and work in a national park during a 12-week residential summer internship experience.  Any UC Merced student is welcome to apply whether or not you have been involved in a campus YLP cohort. As a component of students' professional development, the summer internship has a separate, rigorous application process.  So please follow directions carefully. Applications are now closed!
Example application and position descriptions below:
Submission instructions are on the last page of the application.  For any questions, contact Jacob at jcroasdale@ucmerced.edu.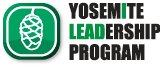 SaveSave
SaveSave