It is a dedicated and special person who embarks on and finishes the two-year YLP experience. YLP graduates have embraced ethical leadership, experienced the outdoors and established roots in San Joaquin Valley communities. These distinguished individuals carry with them the seeds of change. Take a look at some our outstanding alumni.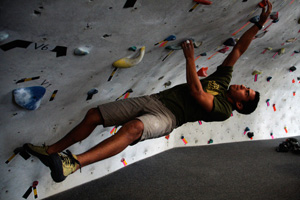 Andres Estrada
YLP 2008-2010
Capstone: Wilderness Weekend
Andres Estrada and Chris Fox organized and co-led an overnight backpacking trip into Yosemite's wilderness for a group of Central Valley students from Dos Palos High School. The students participated in an outdoor recreation like never before as they wrote about their experiences and learned wilderness ethics.
Where are they now?
Andres graduated from UC Merced in 2010 and began working for the National Park Service as the assistant coordinator for YLP year-round.  After two wonderful years as a uniformed ranger, Andres applied and got accepted to the Donald Bren School of Environmental Science and Management at UCSB.  He will start this Masters program in the fall of 2012.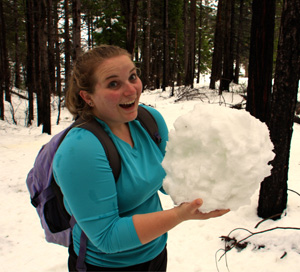 Ariel Hickman
YLP 2010-2012
Capstone: Women's Wilderness Weekend
Ariel organized and led an all female weekend backpacking trip up Chilnualna Falls in Wawona. The women that participated learned how to set up a tent, filter water, pack a backpack, etc. They also journaled about why women do not participate in wilderness related activities as much as men do, what can be done to alleviate this, and what females in their own lives have inspired them.
Where are they now?
Ariel is set to graduate from UC Merced December of 2013 with a Bachelors Degree in Earth Systems Science. In spring 2011, she began to work in the Recreation and Athletic Department in the Outdoor Experience Program. She began volunteering at the Merced Applegate Park Zoo in summer 2012 and plans to work more with animals and wildlife in the future.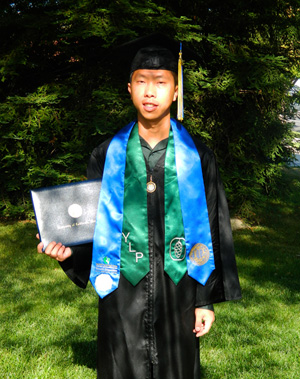 Johnny Moua
YLP 2008-2010
Capstone: Team building In Yosemite: Bridging the Gap Between Minorities and National Parks
Johnny Moua and Allen Phung collaborated to provide Merced Hmong students with an unforgettable first-time experience enduring the beauty of winter storms and summer outdoor recreation in Yosemite. Participants learned wilderness ethics, team building and leadership skills and were reminded that the park "is a place for all and for future generations to enjoy."
Where are they now?
Johnny graduated from UC Merced in 2012 after being a part of the wilderness team on campus. Driven by his passion for the wilderness, volunteerism and community development, he is currently working as a community-researcher for the Alliance for Community Research and Development, a non-profit organization in Merced. After co-founding the Project Prevention Coalition (called Kev Tiv Thaiv in Hmong), Johnny hopes to attend graduate school and study public health or environmental studies.