For YLP, spring 2013 has surged with an unrelenting buzz of activity!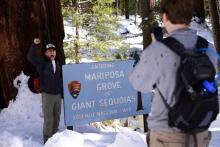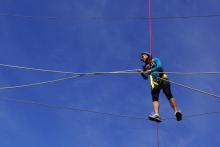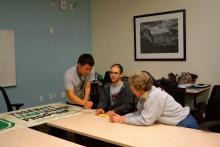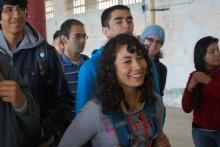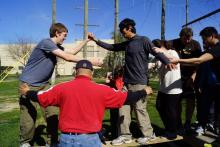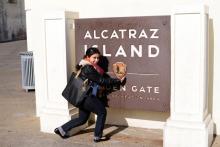 In the past two months, YLPers experienced the necessity of trusting one another to overcome challenges, a valuable lesson highlighted during a trip to the EDGE Challenge Course at CSU Fresno.  We were all reminded that we can always go further than our fears tell us, and we are more capable together.
Trips to Yosemite and Alcatraz National Parks allowed those in attendance to relish deepening friendships as the program transitioned from focusing on teamwork to learning about conservation and its power through education.   Karen Merritt, founding faculty of UC Merced's writing program, launched us into the history of our sister campus, UC Berkely, and the students who were both scholars and adventurers at the beginning of the campus.  Shauna Potocky, Branch Chief of Education in Yosemite National Park, and Becca Fenwick, Field Station Manager for the Sierra Nevada Research Institute, each visited to share valuable knowledge on conservation and education and empowered YLP students to impact the world daily through conservation, education, and intentional partnerships. 
Students in the program also joined UC Merced and the Merced community in welcoming two successful, passionate leaders, Shelton Johnson, the famous interpreter, orator, and actor from Yosemite National Park, and Denise Watkins, entrepreneur and professional sports team owner, who is an active member of the university's board of trustees.  Both of these wonderful guests enlightened their audiences with valuable experiences, funny stories, and sage wisdom in seeking success and the fulfillment of their goals.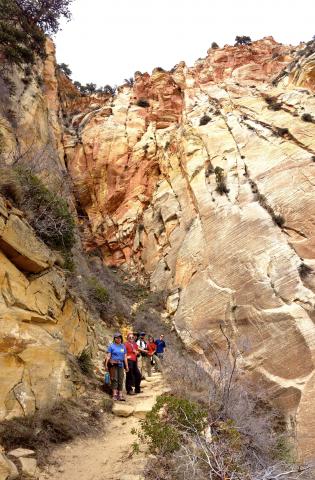 Most recently, excitement surrounded the spring break expedition to Zion National Park, Ash Meadows National Wildlife Refuge, Death Valley National Park, and Manzanar National Historic Site.  It was incredible to spend time backpacking in the United States' newest designated wilderness, salvaging endangered pupfish at a wildlife refuge with the largest quantity of endemic species confined to a single area, standing at the lowest point in North America, and learning about the plights of Japanese-Americans at the site of their internment during WWII.  All who attended were rewarded with invaluable experiences and some well-deserved time away from rigorous academics.  Time in wilderness, experiencing solitude, practicing leadership, examining the past, and making the time to plan for the future resulted from this week-long adventure.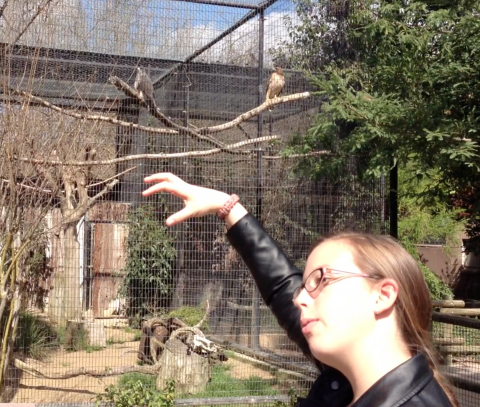 Currently, participants in YLP's Social Change Practicum are beginning to execute their exceptional capstone projects.  Rebecca Brewster and her project partner, Adam Brown, are already leading interpretive walks at the Applegate Zoo to teach the community about the animals and their roles in the local ecosystems surrounding Merced.  These walks are open to the public, and having attended one myself, I highly recommend you check them out! 
Summer may be approaching, but the greatness of the spring semester is not over yet.  Stay tuned for highlights and pictures throughout the month of April.
Stay sustainable, YLP fans,
Jacob Croasdale