October 27, 2014 - 9:30pm
This workshop explores the power that words and their use play in our personal lives, leadership, and the greater society.  Enjoy refreshments and watching TED talks followed by heartfelt discussion about the words we use.  
Practice leadership.  Change the World.
Contact Jacob at jcroasdale@ucmerced.edu for more information.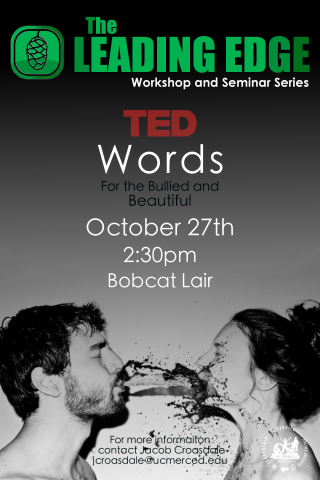 Contact Information
Yosemite Leadership Coordintor