November 3, 2014 - 10:30pm
Do you have a voice?  Do you use it for the things that matter?  
This Leading Edge will explore the silence in our lives, the issues we're willing to raise our voice for, the perceived limitations of our voice in society, and how to speak so others want to listen.
Practice Leadership.  Change the World.
Monday, November 3rd
2:30pm-3:30pm
Bobcat Lair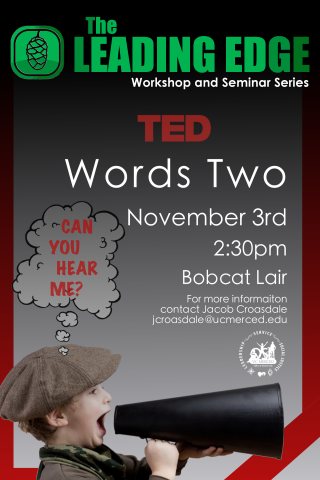 Contact Information
Yosemite Leadership Coordinator
Yosemite Leadership Program